As a follow-up of the academic networking occasion created by the CEEMAN Annual Conference 2016 in Tallinn, Prof. Helena van Zyl, Director of University of Free State Business School (UFS in Bloemfontein, South Africa) initiated a joint teaching project between Dr. Zoltan Buzady (CEU) and Prof. Tina Kotze (UFS).

The two leadership professors cooperated in delivering an integrated leadership course for their modular Full-time MBA student: Module 1 focused on 'Self-Discovery, Self-Management and Professional/Leadership Identity' whilst module 2 explored the concept of 'Flow-promoting Leadership and New Perspectives on Team Leadership'. As follow-up participants will also get the opportunity to complete FLIGBY, Prof. Csikszentmihalyi's official leadership development leadership simulation game and receive a globally bench-marked report on 29 leadership skills.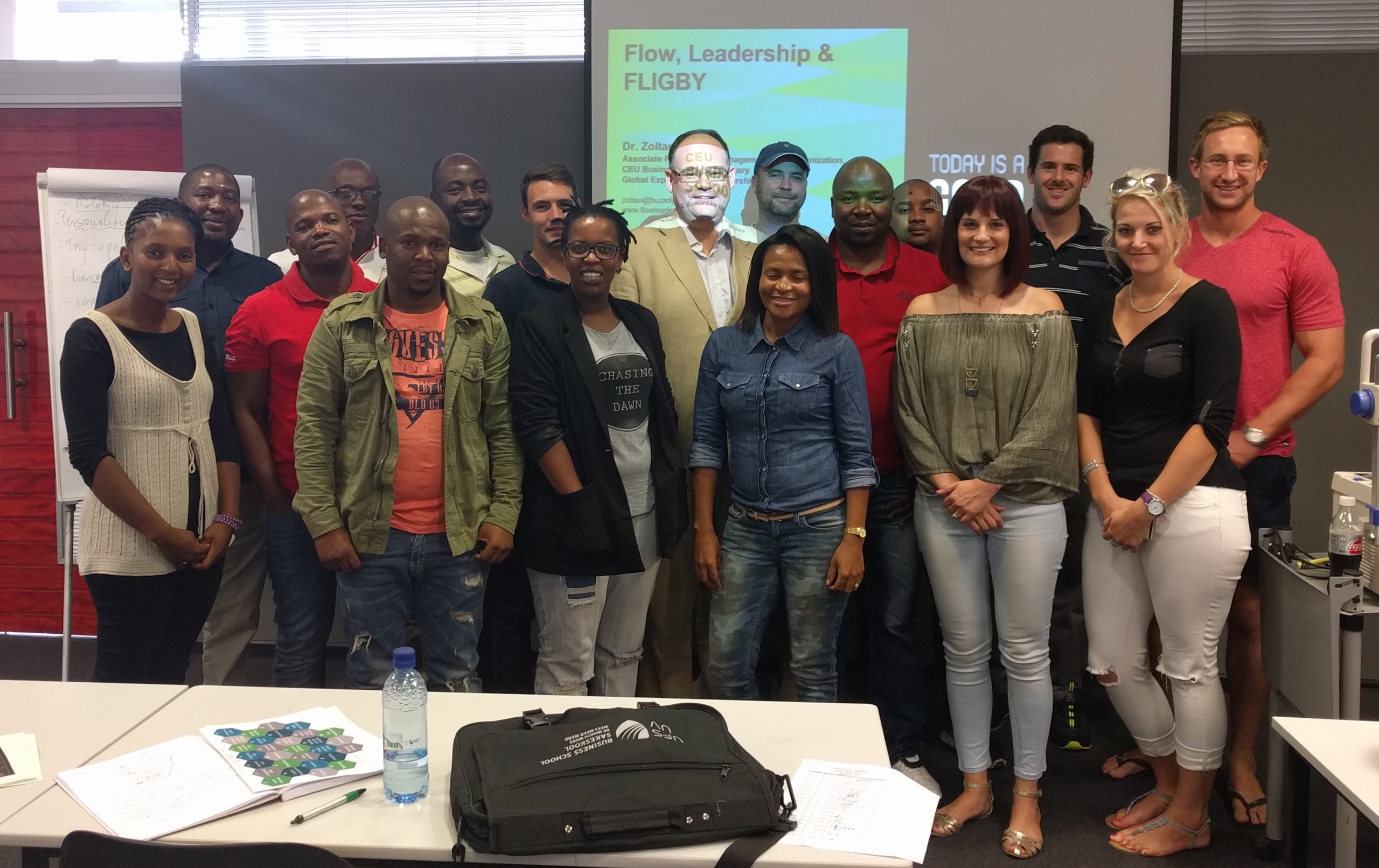 This joint teaching project also lay the foundation for new academic research cooperation with the Dept. of Industrial Psychology and student thesis projects on exploring new applications of Flow and gamification in HRM and Industrial Psychology.
UFS Business School is situated in Bloemfontein in the Free State province. The UFS Business School is an established business school and a leader in the provision of management and leadership programmes within South Africa, specifically central South Africa. The UFS Business School provides an exceptional opportunity to BE WORTH MORE.
I have been recently nominated as the Regional IT Manager for West Africa at Unilever. My CEU Business School education has been a key differentiator during an otherwise very competitive recruitment process. I would like to thank all my great peers of the 2013-14 cohort and the wonderful faculty at the B-School for the valuable learning experience I had during my time in BP.
Moussa Moumouni MSc in IT Management class of 2014